David Howse, Calgary Marketer
Select Projects
Since 2011 David Howse Marketing has completed over 30 marketing and business development projects for Borger Group (Alberta's largest underground construction and earth moving company). Projects range from:
social media management
website design
search engine optimization
public relations
human resources recruitment via social media
print advertising
video production
photography
mobile app development
software development
I.T. management
logo design
business analysis
learning management system design and implementation
and more
Since 2008 David Howse Marketing has managed marketing activities for two prominent Lethbridge businesses:
FloorRight Interiors
Bells and Bows Bridal Centre
In Calgary, David Howse Marketing provides marketing and business development services for
Cawston & Associates
PDQ Roofing
Larmikste Pipeline Contractors
Bossi Construction
TriView Capital
Rocky Point Academy
Bowie Bear (Calgary Land Development and Marketing)
Waterford Station at Sylvan Lake (a two year business development and marketing project from initial concept to bringing in a Mattamy Homes as the development partner.
and several others
Past projects of interest have included:
Public Relations for Century Downs Racetrack and Casino (from the sod turning ceremony to the first race.)
Public Relations for the Oil Ministry of Kazakhstan
Four business development trips to China
Academic Teaching and Corporate Training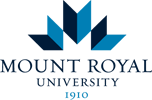 From May 29, 2017 to June 16, 2017 I will be an instructor for the Social Media for Business certificate at Mount Royal University in Calgary. The marketing class is:
Social Media Final Project
Apply the knowledge you gained in all previous courses to address a marketing challenge in a real-world organization. Working in groups, partner with local non-profit organizations to develop a comprehensive social media plan to address their specific situations.
Prerequisite: Previous 4 Social Media for Business courses
David instructed the same course in Fall 2015, Spring 2016, Fall 2016, and Spring 2016 and will continue to teach marketing at Mount Royal in the Fall 2017 semester.

The Calgary Marketing Blog