David Howse: Calgary, Canada Marketer
Select Projects
Since 2011 David Howse has completed over 30 marketing and business development projects for Borger Group (Alberta's largest underground construction and earth moving company). Projects range from:
social media management
website design
public relations
human resources recruitment via social media
print advertising
video production
photography
mobile app development
software development
I.T. management
logo design
business analysis
learning management system design and implementation
and more
In Calgary, David Howse provides (through Matterhorn Business Solutions) marketing and business development services for
Cawston & Associates Tax Consultants
PDQ Roofing
Highfield Land Management
Borger Group of Companies Calgary Transport Companies
TriView Capital
Rocky Point Academy
Bowie Bear (Calgary Land Development and Marketing)
Waterford Station at Sylvan Lake (a two year business development and marketing project from initial concept to bringing in a Mattamy Homes as the development partner).
and several others
Past projects have included:
Public Relations for Century Downs Racetrack and Casino (from the sod turning ceremony to the first race.)
Public Relations for the Oil Ministry of Kazakhstan
Four business development trips to China
Digital marketing in Tehran, Iran
Marketing instructor at Mount Royal University in Calgary, Alberta, Canada
Marketing Instructor at College of the North Atlantic – Qatar in Doha, Qatar
Visit the About Page to learn more about David.
Academic Teaching and Corporate Training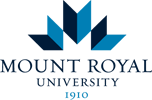 Since 2015, David has taught several marketing courses at Mount Royal University and, from 2018 to 2020, David taught full-time at Qatar's College of the North Atlantic.
Lecturer
College of the North Atlantic – Qatar, Doha, Qatar 2018 – 2020

2018 – 2020 (Six Academic Semesters)

Marketing Services (MR2450)

A third-year marketing course, Four sections, 56 hours per section

Business Research (MR2300)

A second-year marketing course, Seven sections, 60 hours per section

Digital Marketing (MR2403)

A third-year marketing course, Three sections, 56 hours per section

Introduction to Marketing (MR1100)

A first-year marketing course, One section, 60 hours

Introduction to Business

A first-year business course, One section, 26 hours

Entrepreneurship (EP2150)

A second-year business course, Three sections, 60 hours per section

Student Workplace/Skills Development
Supervised students on external work terms
Mount Royal University, Calgary, Alberta, Canada 2015 – 2020

Social Media for Business – Final Project

21 hours, Five semesters in-class and online instruction
Coordinated outside not-for-profit directors to liaise with student project

Search Engine Marketing – (SEO and Google Ads)

18 hours, Two semesters of in-class instruction

Content Marketing

15 hours, Two semesters of online instruction

Social Media for Business

15 hours, Two semesters of online instruction